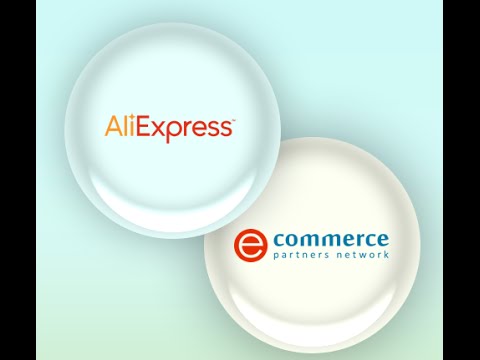 Meet AliExpress ePN – official extended AliExpress Affiliates CPA-platform
AliExpress ePN
– official extended AliExpress Affiliates CPA-platform with lots of exclusive features and bonuses. Launched in 2013, ePN is the trusted and effective affiliate system to earn money with AliExpress, equipped by the full set of key benefits like:
Affiliate commission rate from 8,5% + the incentive bonus system
Quick payouts twice a month from 10$ to the various payment systems
Prompt and responsible support team
Free ePayments prepaid MasterCard for the affiliates
Unique URL-shortener  to increase the conversion level in social networks
AliExpress cashback referral program
«Accelerated payouts» system – the possibility to withdraw the affiliate earnings even before the orders completion
The ePN CPA-platform supports different types of promo-instruments for various traffic sources:
Deeplinks and smart auto-banners with re-targeting options to show the most attractive offers to the specific user
Coupons and sales information for the sales aggregators and the AliExpress bestselling items lists
Promo-landings for different audience types and the opportunity to create your own promo-landings in few clicks
AliExpress items dumps for the XML-showcases and the free ePN CMS to create the goods web-aggregator by yourself
Mobile CPS and CPI
Advanced tech opportunities: s2s integration, API for remote system access, click-based user tracking, domain parking and extended statistics
And now, good news for all of the webmasters and partners: ePN launched the
"Join us, Everyone!"
promo-campaign: every AliExpress affiliate now can get an increased commission rate in the ePN system immediately. No matter which CPA-network you had worked before: if you switch your traffic to ePN before 15
th
of January, 2016 and show to support team a screenshot of your statistics from the AliExpress offer in any other affiliate network -> you instantly get +0,5% bonus to your "previous" rate (your affiliate commission level at the "other" network). No need to wait until you have enough turnover in ePN to get the incentive bonus - just send your traffic and screenshot to ePN and upgrade your level from the very beginning. Read more about the ePN AliExpress promo-campaign
"Join us, everyone" here!
Happy new year!