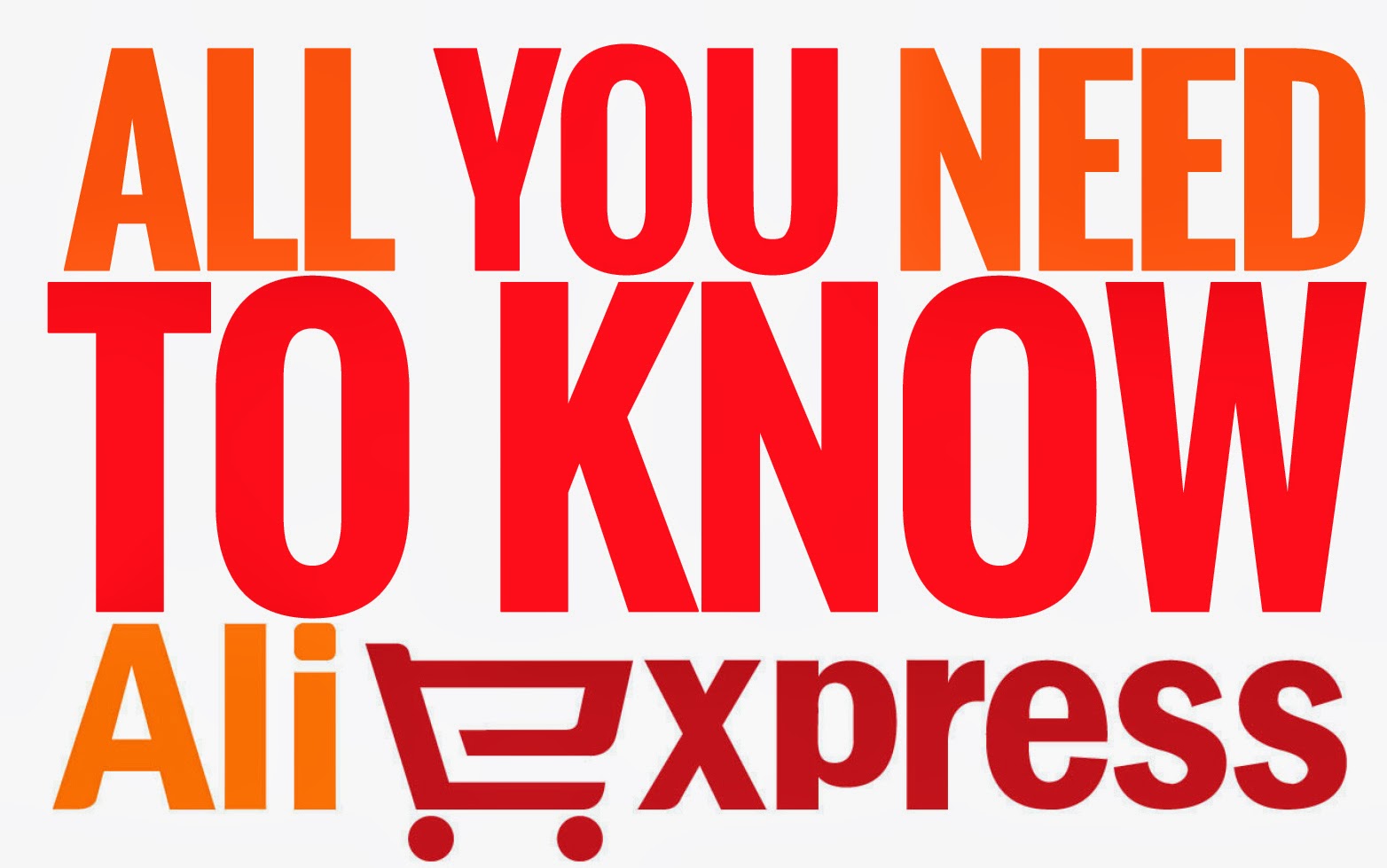 How to find a good seller on AliExpress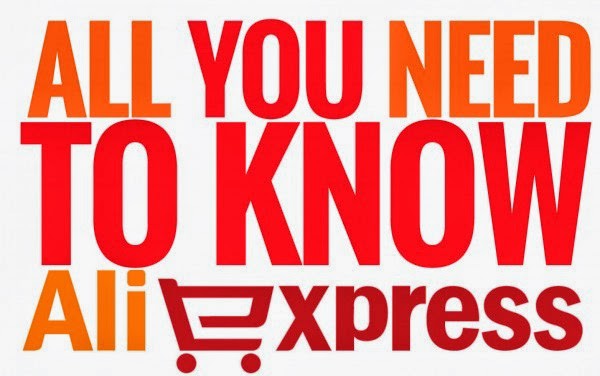 From this article, you will learn
how to find a good seller on AliExpress
among all the variety of shops by examining rating systems. In order not to spoil the first impression of shopping at the Chinese stores, pay attention to the seller's information, customer's feedbacks and his or her rating level. So let's examine the main details. While searching for products, you can see the rating level of a seller, which is shown by different icons, like medals, diamonds or crowns. The higher the rating is, the more icons the seller has. The image below illustrates the rating system.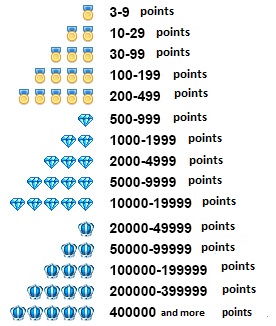 Don't forget that high rating of the seller does not guarantee a safe deal. However, it demonstrates how long the seller has been on the market and what progress the seller has achieved. This information is usually enough to estimate whether this particular person is reliable or not. Another useful marker of the seller's credibility is feedbacks. You can check them by clicking on the rating icon.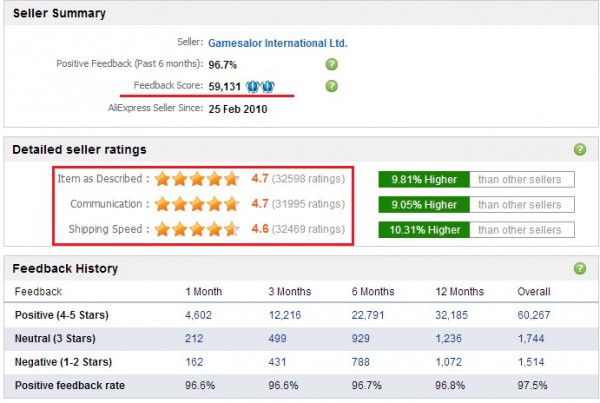 On the following page you will find summary data of the seller.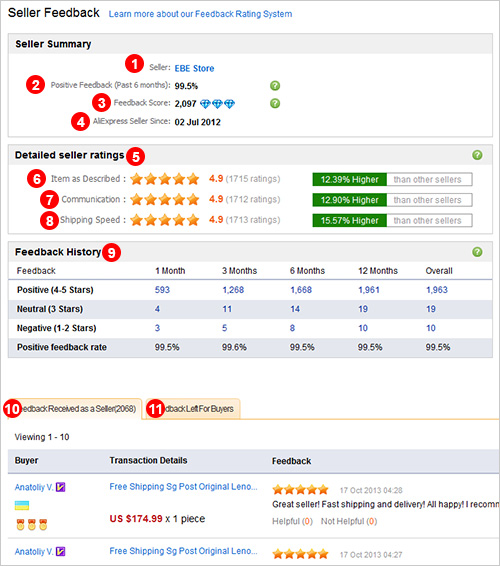 Pay attention to this information:
Seller — Seller/ Company's name.
Positive Feedback (Past 6 months) —Positive feedbacks' rate for the last 6 months.
Feedback Score —Seller's rate that is formed by summing up all the points he or she has got (5 or 4 stars = =1 point, 3 stars = 0 points, 2 or 1 star = -1 point).
AliExpress Seller Since —Seller's registration date.
Detailed seller ratings —Seller's detailed rate that is formed by feedbacks from customers that have already received products from this seller.
Item as Described —Compliance with the item's description and its actual condition.
Communication —Shows how active the seller is at answering questions and solving problems.
Shipping Speed —Shows how fast the seller sends your product. Do not confuse with Delivery Speed.
Feedback History — Feedback's table for different periods of time.
Feedback Received as a Seller —Feedbacks that the seller received from customers.
Feedback Left For Buyers —Feedbacks that customers received from the seller.
You should pay special attention to this information: - Positive Feedback (Past 6 months) – the closer this index to 100%, the more responsible seller is - Feedback Score - the higher this index is, the greater amount of deals was made. Another good way to check the seller's reliability is to examine his or her negative feedbacks. You can it by clicking on "Feedback History" table. There you can see a number next to the line called "Negative (1-2 stars)". Negative feedbacks are typically much more informative than positive allowing you to see the pitfalls of dealing with each particular seller. This information will help you to make the right decision. You should know that sellers with high rating level are less communicative than the novice sellers. Using these tips and suggestions, you will be able to make the right decision. You should also remember that experienced sellers (with high rating levels) usually tend to be less communicative than starter with low rating. So it is best to ask them questions before placing an order to make sure they reply. You can contact the seller by clicking "Contact now" link. This conversation between you and the seller will help you to estimate his reliability level.