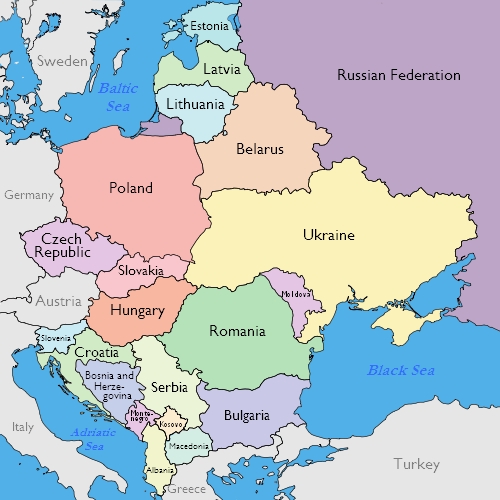 An insight into e-commerce in the world: part three. Eastern Europe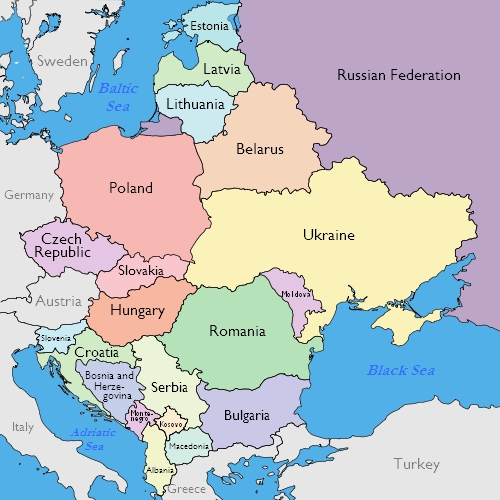 This article continues a series of surveys on current state of online retail markets worldwide as seen by independent industry reviewers. Previously we've looked into peculiarities of the Western European
markets.
According to the report of yStats.com analytical portal, Eastern Europe currently ranks fourth in the rating of the global regions characterized with the highest activity in B2C e-commerce sector. Several rapidly expanding online retail markets can be found in the region, which means there is a huge potential for the further development of the segment. The trend is heavily supported by the growth of online shopper penetration in the major markets of the region. Turkey and Poland are named among the leading countries in Eastern Europe in terms of e-commerce segment growth. These territories, along with other countries of the region, are demonstrating the rise of mobile and cross-border online trade since smartphone penetration in the area is growing steadily. Moreover, markets in Greece, Hungary, and Romaina are characterized with a curious feature – the popularity of price comparison websites in these areas is growing steadily, implying that the local customers are quite sensitive to prices changes. Even though each country has a popular local retailer that sees a steady demand from online shoppers (for example, Alza for the Czech Republic, Allegro for Poland, Hepsiburada for Turkey, etc.), it is reported that these local e-commerce websites are in harsh competition with Chinese online trading platforms.
Alibaba
,
AliExpress
, and
JD
are gradually taking over the region as these marketplaces offer a wide variety of items on a comparatively low price. Speaking of the B2C e-commerce development in the
Commonwealth of Independent States
(CIS), it is necessary to note that this sector is now gradually growing in the region – the early stage of its development means there is an
impressive potential
for both businessmen and investors. Russian online retail market is considered to be the most advanced one in the region as the country population is becoming increasingly interested in ordering items online, but still B2C e-commerce in the country doesn't account for more than 5% of total retail sales. Ukraine and Kazakhstan hold 2
nd
and 3
rd
place among the most active online purchasers, respectively – a double-digit growth of online retail sales in these countries during the last 2 years is reported. It is also mentioned that, like in the rest of Eastern Europe, CIS countries show a
rise of mobile e-commerce
. The most popular product category here is
apparel and footwear
– items of this kind are bought by over half of online shoppers from Kazakhstan, nearly half of Russian customers and more than a third of Ukrainian purchasers. Even though other CIS countries currently have much lower online penetration rates, they are expected to witness a considerable growth of online retail in the foreseeable future. Whereas CIS customers have formed their preferences towards several renowned local market players, these companies are now facing an intense competition from the aforementioned Chinese e-commerce websites. This is especially true for Russia and Poland –
AliExpress
is gaining a growing popularity there, and the platform is gradually increasing its presence not only in these countries, but in the whole region as well. In general, the cross-border e-commerce is expected to keep growing in Eastern Europe for years to come.