How to start working with EPN AliExpress Program
Official Extended AliExpress Affiliate Program from EPN is supported by AliPlugin. Now you can start working directly with this program instead of using Portals AliExpress and get the following advantages:
8.5% commission on all paid and delivered orders
Approval Time Frames – instantly
Payouts rate – once a week
Payment methods – ePayments, Wire transfer
Real-time sales statistics
Detailed transaction information
Daily automatic orders approval
Step 1:
After you installed AliPlugin, go to General Settings, select EPN AliExpress, and click Register Now.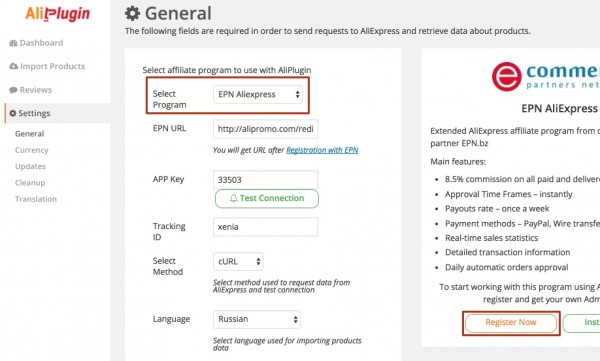 Step 2:
You will be redirected to EPN where you need to click the 'Registration' button, choose 'Webmaster' and fill in details.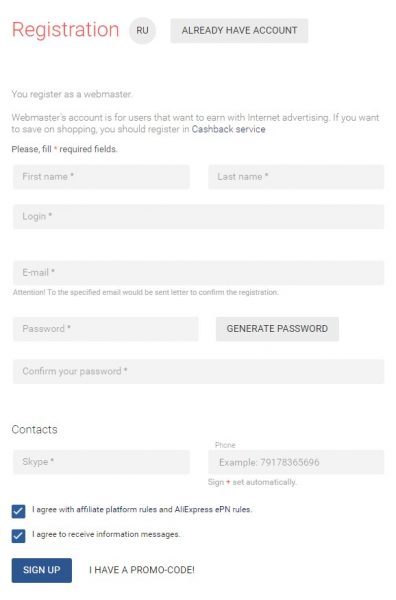 Step 3:
After registration visit your EPN account and go to the Tools section.
Below on this page, you should click on Get Affiliate Link under the DeepLink section. Make sure that the target page of this link is http://aliexpress.com.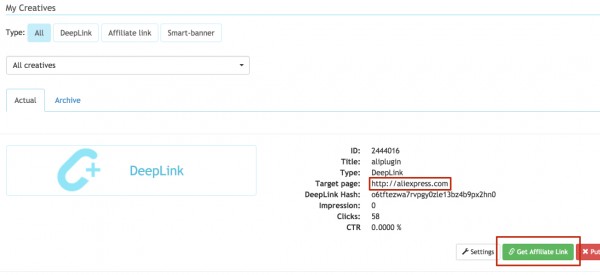 As a result, you will see your Affiliate Link that you need to copy: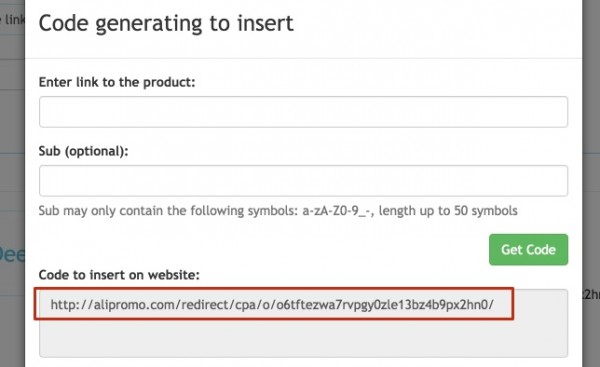 and paste in Plugin settings: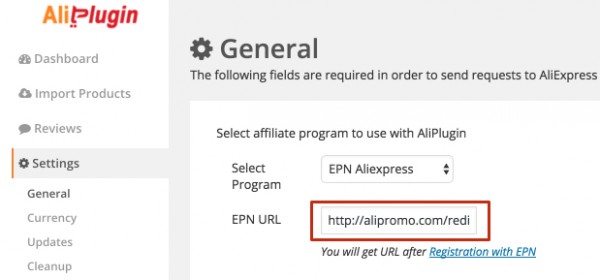 Notice:
APP Key and Tracking ID are necessary to import and update products from AliExpress and are set by default. It does not matter if you use these existing IDs or set up your own ones. It will not affect Plugin workability or your affiliate commission.