Affiliate commission structure
The new commission structure has come into effect on 10 October  2018. Due to the changes, the cookie term extends to 3 days, commission rates depend on categories of the products only,  both affiliated and non-affiliated products have the same commission rates.
You can see fixed commission rates in the table below.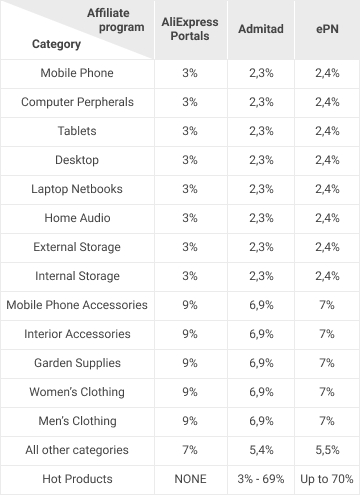 Incentives bonus is canceled, but there are additional fees (as bonus fees) for the new User you invite or drive to take a User Action. Member levels of Affiliates are also canceled, all affiliates get the same commission rates.
Please, note that AliExpress Portals do not provide commission for the Hot Products category.