How to start working with Portals AliExpress
How to start working with Portals AliExpress
Step 1:
Visit Portals AliExpress.
You will be redirected to Portals AliExpress where you need to fill in the necessary account information and click Create Your Account.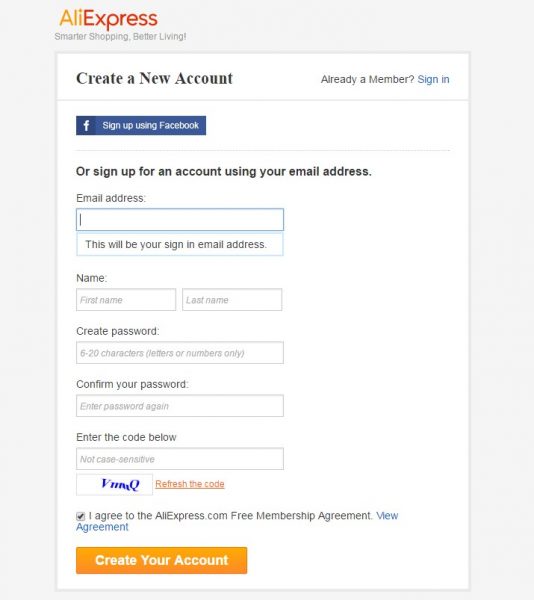 Fill in all required fields in Profile Information.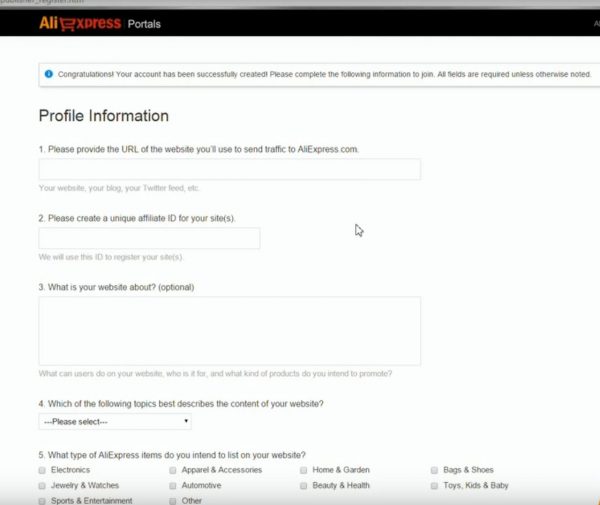 Step 2:
AliPlugin Pro v 1.9 does not require API Key.
Now open Ad Center and go to the API Settings section.
Click Apply Now to apply for the API Key.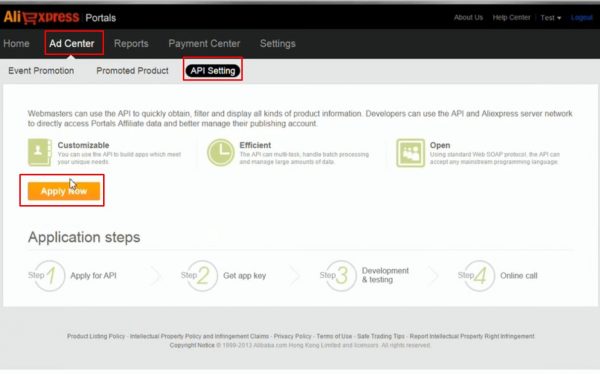 Please, note that it can take up to 5 days before API Key appears in your API Settings.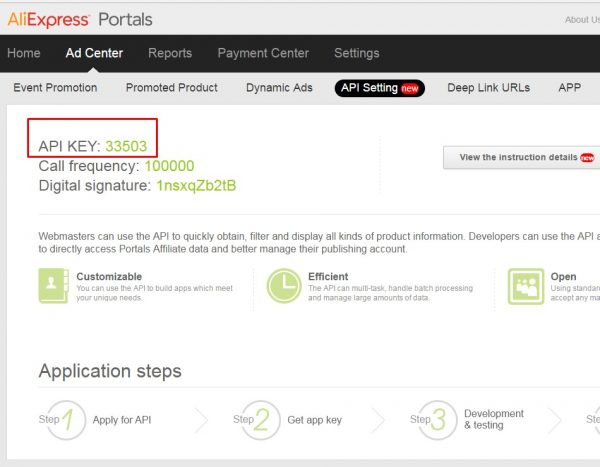 To create your Tracking ID you need to go to the Settings section and choose the Tracking ID tab.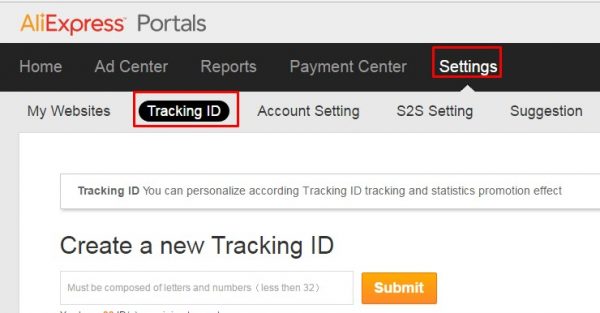 You can create up to 50 Tracking IDs for one affiliate account.
Step 3:
Use your API Key and Tracking ID to configure AliPlugin Pro