How to create Admitad ad space
Admitad ad space is a traffic source you are going to use to send visitors to AliExpress to earn the affiliate commission. You need to create ad space to get the correct affiliate link and configure our plugin. These six simple steps will help you to ad space and verify it. 
Step 1. Login to your Admitad account and go to the settings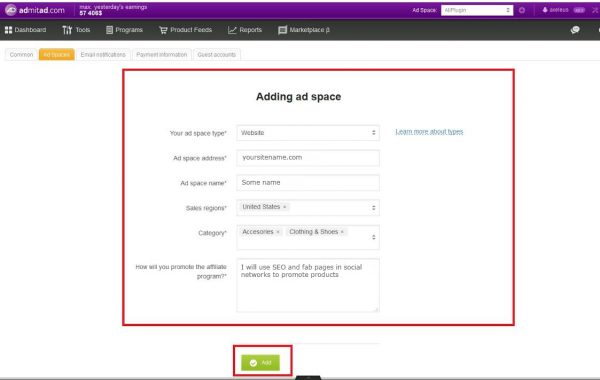 Step 2. Choose Ad Spaces and click Create Ad Space in the right top corner

Step 3. Fill in all field and click Add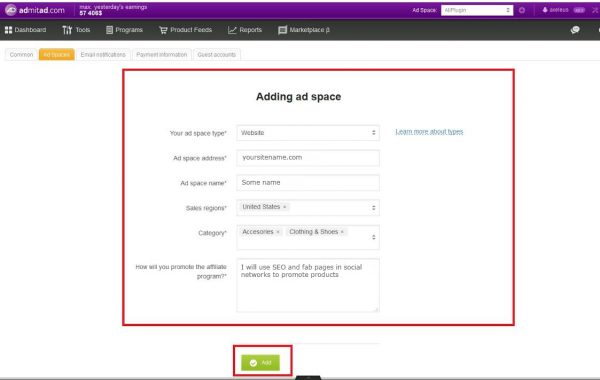 Step 4. Copy meta code and click Validate later if you are going to send this code to us for your custom ready store.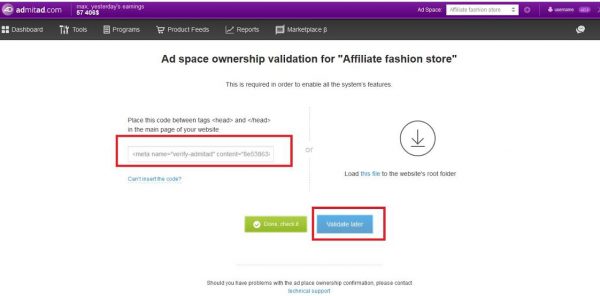 ​Note: in the field, you can see only the fragment of the code and you need to pull the mouse to the right with the left button pressed to select and copy the code completely, then paste the code to the message and sent it to us so that we could insert it in your site. 
The code should look like this sample:
<meta name="verify-admitad" content="8e5386383c" />
Step 5. Paste the code to the header of your website and save changes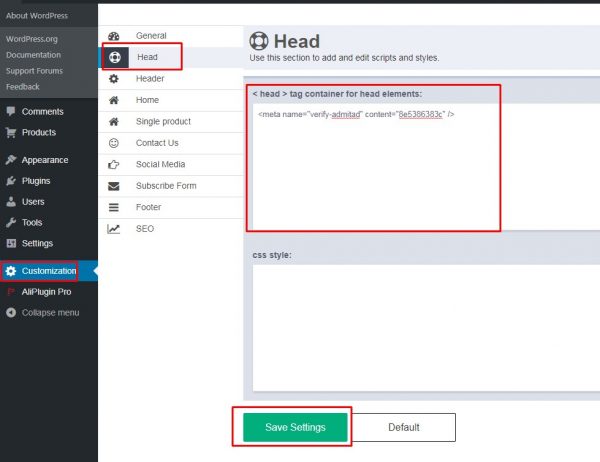 Step 6. When the code is in the header of your site you can  verify Ad Space