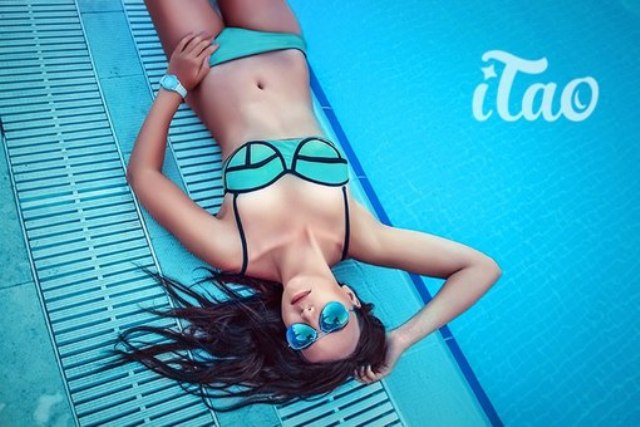 Living in Social Networks
One famous recruiter told a story about an applicant, who had written him an email, stating that she'd been unable to come to a job interview because of a very urgent meeting. During a break in his busy schedule he entered Facebook and saw a dress and a pair of matching shoes in the applicant's Purchase History. The applicant (who immediately became a former one!) could not decide which one to buy – and consulted her friends online. Everything is good at appropriate time and place. Alibaba thought so too – and introduced a separate network for shopaholics.
The service is something in between (a mix of) Pinterest and Instagram, and it allows users to share photos of their purchases and discuss them. Contrary to an ordinary situation, when users are not interested in things like what and where has been bought, here such information plays a key role. Links to webstores are allowed and even encouraged.
Rules for creating posts
ITao is very easy to use. After registration on iTao portal, you can publish posts, leave comments, "like" posts, and also receive notifications about incoming messages, a comment or a like. A post represents a photo of a product you have bought or liked. At the moment one can login via Vkontakte, and in a short time there will appear an opportunity to login via other social networks. Creators claim that the iTao portal's content is based exclusively on genuine reviews of ordinary users. Posts with real photos, depicting products from the most favorable angle, are the most desirable. Links to websites where the product was bought should be also included, if possible. Moreover, a user may choose a product category and add tags. However, creating a title is not necessary. This process takes just a few clicks. Additional information about the product being helpful for other potential buyers is also valued. Adding a post you should choose a relevant product category; as an option, you can add tags, and the iTao system will suggest reviews that may possibly interest you.
ITao Stars
The most popular reviews are placed on the main page. ITao moderators are responsible for a daily selection of the best photos. The winner's photo is displayed both on the portal's main page and on the main page of AliExpress site. Any person, whose review has generated a lively response and discussion, can become the best author. The system takes into consideration the number of views, comments, reposts, likes, post timing and personal preferences. It is curious to note that the Chinese Internet giant was somehow able to bypass the requirement of Apple (or, to be more precise, of its Representative Office — ООО «Apple Rus») banning the use of names beginning with the letter «i». In February 2014 «Apple Rus» filed a lawsuit against a Russian company "Panimport" (Saint-Petersburg) asking to abandon its brand iBroker. However, while big companies are busy solving their conflicts, every user with a sufficient shopping experience can become a new star in the social network. Since the majority of users are women, who sometimes upload quite revealing photos, the system has an inbuilt moderation that bans too provocative content. Currently, the network is developed exclusively for PC users, but in the nearest future it can be launched as a mobile app AliExpress iTao for iPhones and Androids, which is highly desired by enthusiastic shopaholics. Like in any other social network, here one can subscribe to and follow one's favorite users.  A new and distinctive feature of AliExpress iTao is a search by a product photo. For example, if you scroll your iTao feed and find a product you like and want to approximately estimate – the system automatically finds a relevant product from the pool of all product titles. Happy Shopping!