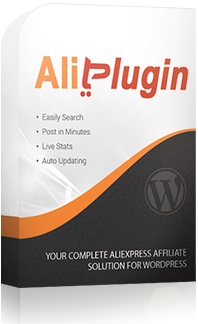 How can AliPlugin help affiliates with running an ecommerce business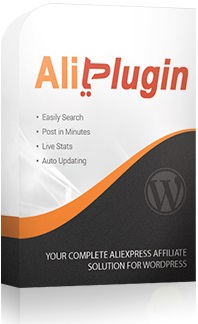 Becoming an affiliate is widely considered to be one of the most
convenient
and
efficient
ways of starting an ecommerce business. Such programs are increasingly offered by various retailers who take a prominent position on the global market, so it's quite easy to find a reliable partner and start making more than a decent profit. The reason why newcomer entrepreneurs worldwide tend to choose
AliExpress affiliate program
 out of all the alternatives is clear: the company is relatively young (it has just marked its 6
th
anniversary), but the achieved results are truly impressive. The platform now houses more than
100 million
products from various manufacturers and rapidly becomes more and more popular on the largest global markets, especially in Russia. Therefore, advertising its products through your own affiliate website makes sense – you will easily find a customer from
any
destination in the world and will be able to adjust your marketing strategy depending on the potential clients' peculiarities. Of course, given that AliExpress is filled with numerous goods of various categories, it's not improbable that an affiliate will have some difficulties with looking through all of them, selecting the desired items and adding them manually to their own website. Fortunately, there is a solution that can make this process
automated
.
Running an ecommerce business: what is AliExpress plugin?
The plugin, which is also known as AliPlugin, is a tool that allows adding up to 30 000 products on a WordPress affiliate website in a quick and easy way. The plugin is
user-friendly
 and understandable even for affiliates who have no previous experience of creating and managing a webstore. Basing on the desired parameters (the product category, keywords, price, commission rate, etc.) the plugin
selects products
 from AliExpress and uploads them to the affiliate store just in minutes. What is especially important, this plugin is integrated with AliExpress affiliate program, so all the affiliates who have installed the plugin will get a commission for every purchase that has originated from their websites. The plugin is regularly updated – the development team is constantly adding new options, themes, features, etc. to improve the customers' experience. Speaking of customer experience, it needs to be mentioned that the team provides all the required
technical support
, and, if necessary, can even create a
custom affiliate website
 that is
fully compatible
with the plugin. In other words, an affiliate gets a completely autopilot business in this case.
Running an ecommerce business: how can you benefit from AliExpress plugin?
AliPlugin is an exceptionally convenient technical solution for hands-off business management. The most crucial benefits you can get from using the plugin can be listed as follows:
Time savings. The plugin can post thousands of products in a single operation, so the affiliates can save a significant amount of time while adding the items.
Going international. One of the most exciting features of ecommerce business is the ability to get a global reach – with the plugin you can choose any products that, in your understanding, will be demanded by your target audience. What is even more exciting, using the plugin you will be able to translate product titles and descriptions into more than 40 languages.
Getting up-to-date statistics.
With the plugin you can always evaluate your online business performance. You are provided with the statistics on the number of added products, and also the number of views and redirects to AliExpress for each of the items you've added.