How to install AliPlugin Pro Google Chrome extension
AliPlugin Pro uses our extension for Google Chrome to import products to your website. To install the extension, please follow this link and click on the Add to Chrome button.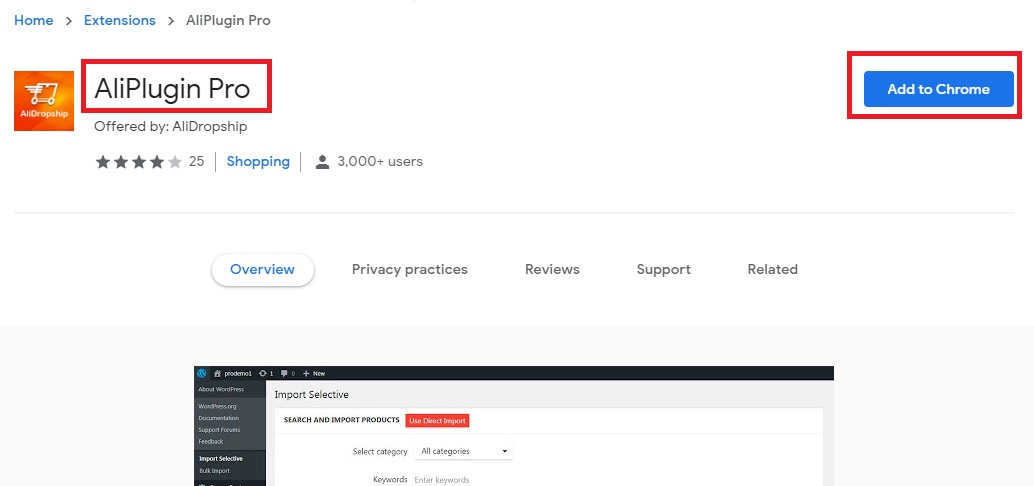 Click on the Add extension button to confirm the installation.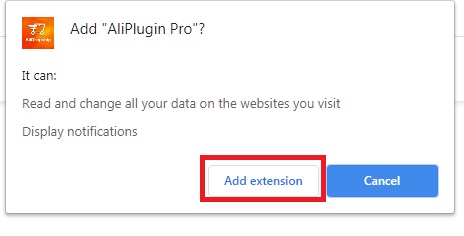 Now the extension is installed and you can use it to import products
.