How to customize AliPlugin Pro themes
Our themes provide wide customization options to make your site unique. You can adjust the theme settings and modify the website's appearance in the Customization area. Theme's customization has several tabs that allow working on each area easily.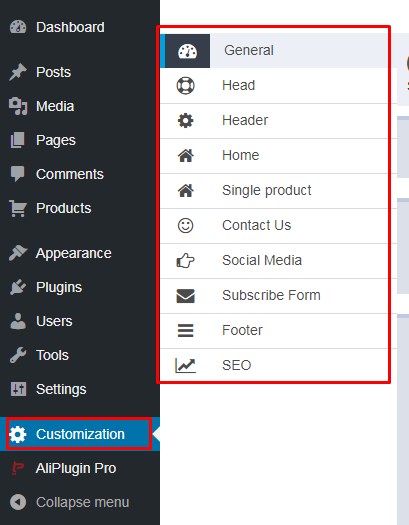 To start, please, go to the Customization tab and click on the Create button to add menus and categories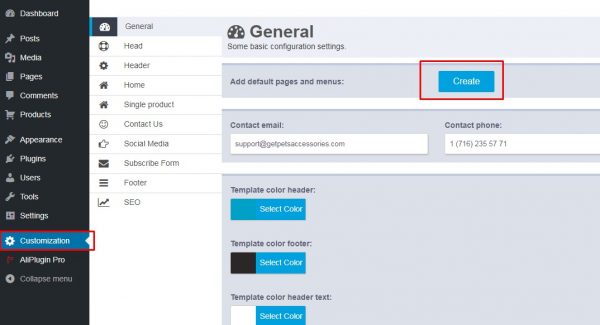 Each theme has its own set of menus that are created automatically. You can add and edit items but we do not recommend you to delete or rename menus to avoid incorrect work.
Categories can be added, removed and edited via Products tab -> Categories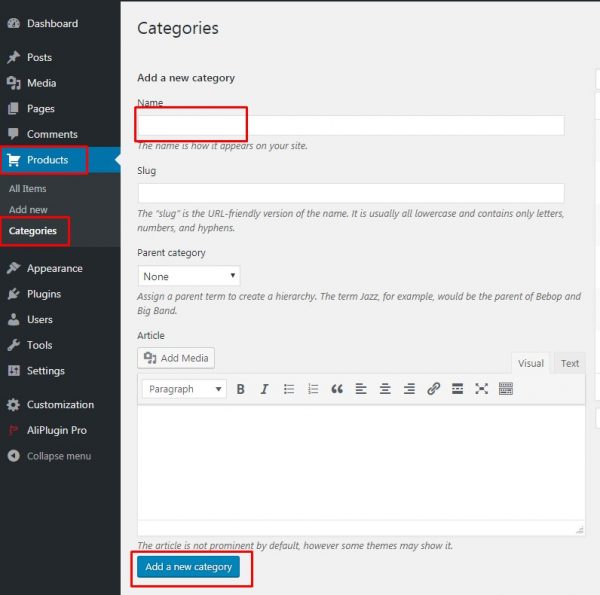 The next step is to add images. You need a favicon, logo and header images, depending on the theme image size may vary, please, check it to prepare images correctly.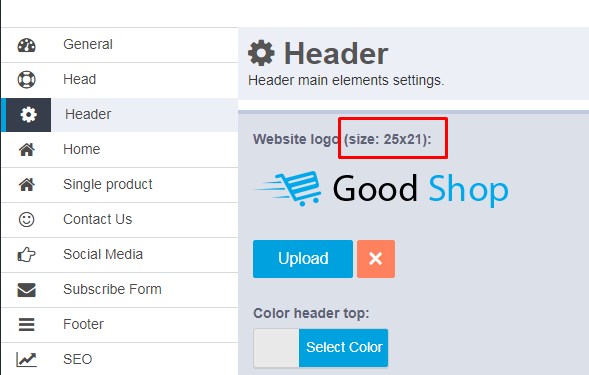 Click on the Upload button and add an image from the Media library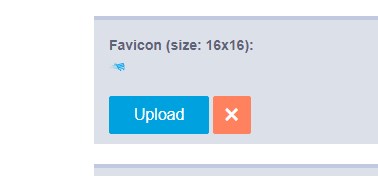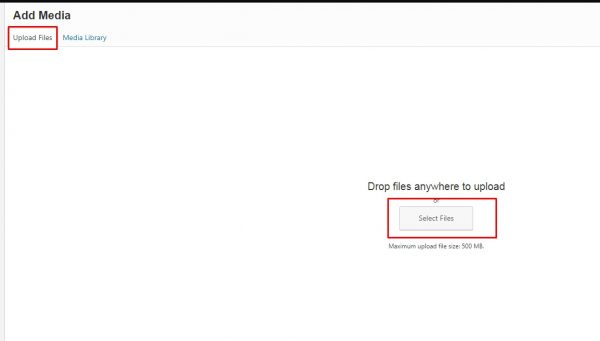 Now you can change colors and texts, add SEO, subscribe form and make other changes using the theme's customization options. Please, don't forget to save changes before leaving a page
If you need to discard all previously made and saved changes you can just click on the Default button